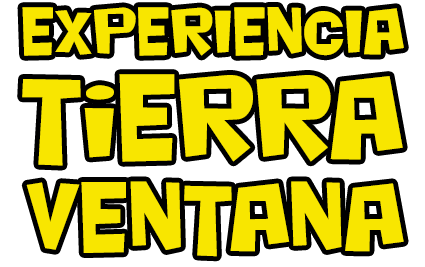 EXCLUSIVE CABINS

Exclusive cabins situated in the high side of town, 15 metres from the hills, and 150 metres from the San Bernardo stream with continuous crystalline water running, it offers all its facilities to make your travel or stay a colourful and silent pleasure, the warmth of our cabins makes the difference affording you a total and pleasent rest in our community.

FACILITIES


2 to 6 pax- microwave oven- fridge- stove- colour tv- temperature sensor- attic- kitchen-dinning room- toilet- park- little fountain- barbacue- wood oven

WE PROVIDE YOU DURING YOUR STAY


Hill´s Welcome Breakfast- household linen- towels- wood for the heating- wifi internet.- all in complex.

OPTIONAL


Chambermaid service- 4x4 excursions- daily breakfast- laundry service- dvd rent- local swimming pool pass.

Our Climate
Booking and contact:
tierraventana@gmail.com
Liven up yourself in the most varied landscapes of the County, with an authentic 4x4 we'll cross fords, streams, we'll climb up hills, we'll penetrate into leafy forests, we'll go along precipices and you could take the best pictures of our hills, come with us deep into the adventure-tourism world in the most unbelievable places! We are waiting for you.

Wood cabins in Sierra de la Ventana Hills, Buenos Aires, Argentina; fully furnished cabins & 4x4 adventure.

Home | Multimedia | Excursions | Ways of Contact | Leave Your Comments | How To Arrive? | Handcrafts | 4x4 Circuits & Itineraries | Annual Land Rover Encounter
© Copyright Tierraventana 2005